User's manual - how to create animated GIF and APNG images
The list of the tutorials given below describes how to work with animated and static images using the tools available in the
Animizer.net
tool:
Splitter - splits an animated GIF or APNG image into separate static images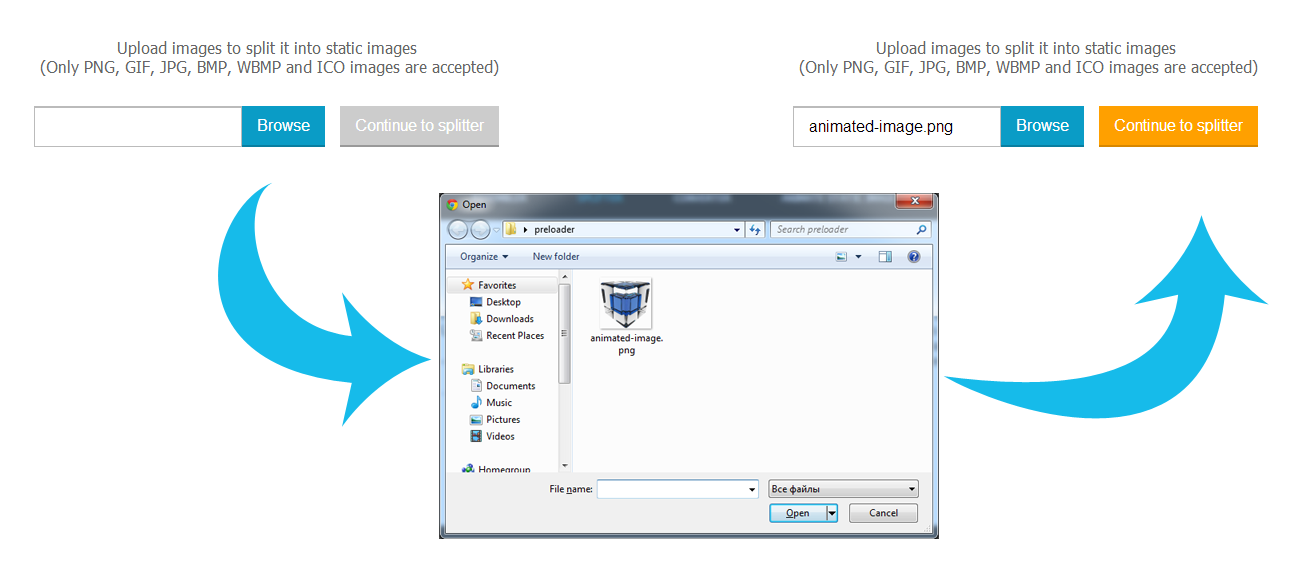 On the Splitter tool page click the "Browse" button and select an animated image that you would like to split into separate frames. As a result you will be provided a list of separate images in GIF, PNG and JPEG format. You can download every image type set by clicking a "Download" button in the respective column.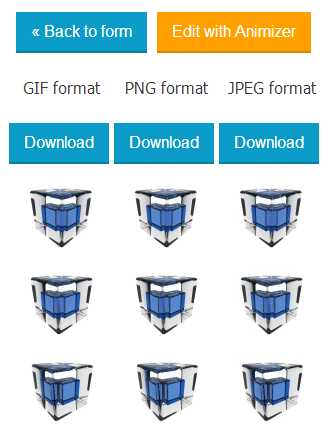 Note:
You can also edit the image with the Animizer tool by clicking the "Edit with Animizer" button.