User's manual - how to create animated GIF and APNG images
The list of the tutorials given below describes how to work with animated and static images using the tools available in the
Animizer.net
tool:
Converter - Converts GIF image to animated PNG (APNG) and back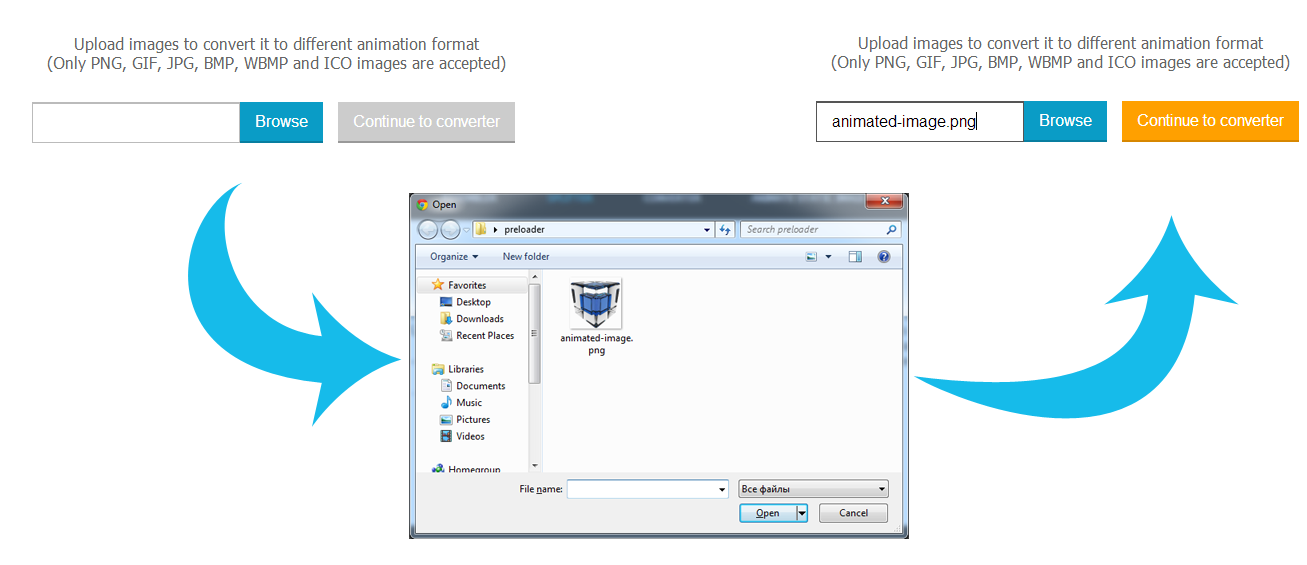 On the GIF/APNG Converter tool main page, click the "Browse" button and select an animated image that you would like to convert from GIF to animated PNG or animated PNG to GIF and click the "Continue to converter" button. After your images have been uploaded to the server you will be provided 2 images that you can download by clicking the "Download" button.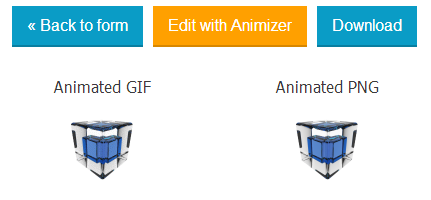 Note:
The animated images are the result of the Animizer tool with default options. This tool is created for simplicity, in case you don't need any other additional options.