User's manual - how to create animated GIF and APNG images
The list of the tutorials given below describes how to work with animated and static images using the tools available in the
Animizer.net
tool:
Assembler - combines static (non-animated) images into an animated image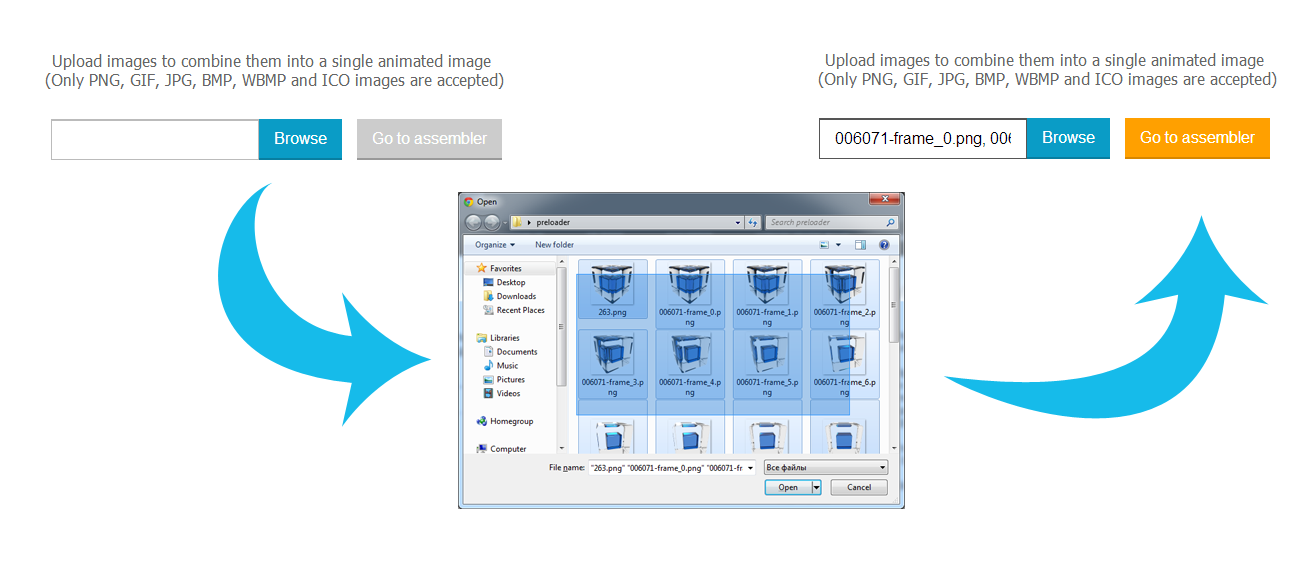 On the assembler tool page you will see the form for uploading static or animated images into one single animated image. Just click the "Browse" button, select all the images and click the "Go to assembler" button. After all images are uploaded, you will be displayed 2 animated images - in GIF and APNG format. You can simply download the generated images or edit them through the Animizer tool by pressing the "Edit with Animizer" button.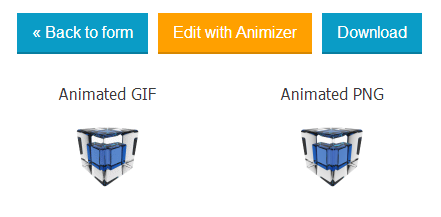 Note:
The animated images are the result of the Animizer tool with default options. This tool is created for simplicity, in case you don't need any other additional options.