User's manual - how to create animated GIF and APNG images
The list of the tutorials given below describes how to work with animated and static images using the tools available in the
Animizer.net
tool:
Animating text - enter text and get it animated
The "Animated text" tool provides you with different options in creating an animated text within an animated image. Simply select a desired text animation template by clicking the dropdown box in the "Animation template" row: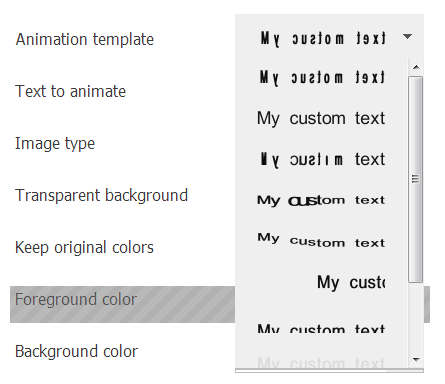 Having selected the animation template, enter the text you would like to animate in the
"Text to animate"
box.
All other options are explained in detail on the
Animizer manual
page.